News overview
08 July 2022
First round of UEF Grants for M20 PhD Program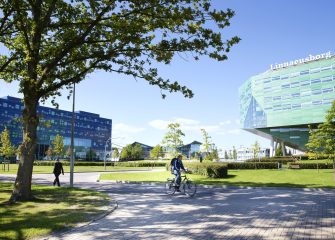 The UEF's M20 PhD Program has provided a first round of grants worth 1.160.000 Euro to advance research at the University of Groningen's newly launched Schools. The new grants will fund four PhD positions in support of the Schools' interdisciplinary and innovative vision.

Four candidates were selected from an applicant pool of 55 by a Scientific Committee for Admissions. Each project brings together perspectives from different fields around research topics grounded in socially relevant issues.
Following the first pilot round, the UEF will fund 10 additional PhD positions each year, starting in 2023. It is the foundation's first grantmaking project for scholarships of this magnitude. The M20 PhD Program was funded exclusively by a charitable donation from a private individual, providing a unique source of funding to researchers.
Selected Projects
Optimal Organization of Youth Mental Healthcare, concerning the influence of decentralized, municipality-level design and procurement of youth-oriented healthcare on the quality of care provided to youth. Submitted by Hermien Dijk and Danielle Janssen, Aletta Jacobs School of Public Health.
Improving the synthesis of EEG data with Generative Adversarial Networks using cognitive models, about methods for qualitative and quantitative enhancement of EEG data in cognitive science and neuroscience with the aid of machine learning or deep learning. Submitted by: Marieke van Vugt, Natasha Maurits and Joukje van der Naalt, Jantina Tammes School.
Innovative financial instruments for sustainable landscapes, about the use of "green finance" and new financial instruments to promote the conservation of natural ecosystems and protect biodiversity. Submitted by Bert Scholtens, Klaus Hubacek and Frans Sijtsma, Rudolf Agricola School for Sustainable Development.
Adaptive participatory strategies to foster acceptability and fairness in bottom-up energy initiatives, on how to engage citizens with the energy transition by bridging the gap between macro-level policymaking and micro-level planning. Submitted by Lea Diestelmeier, Linda Steg and Goda Perlaviciute, Wubbo Ockels School.
About the program
More information on the M20 PhD Program can be found here.
Get in touch
The UEF welcomes donors, foundations, alumni and others who share our curiosity about the future.
Online contact form